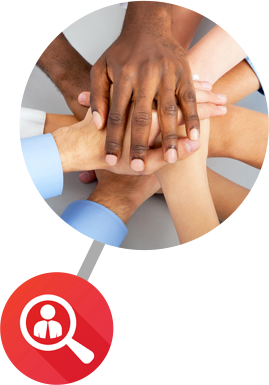 Taro Pharmaceuticals Inc. (Taro) embraces diversity in the workplace and is committed to achieving employment equity. Our goal is to attract, develop and retain highly talented employees from diverse backgrounds, allowing us to benefit from a wide variety of experiences and perspectives. We ensure that our recruitment practices are supportive of this commitment and do not infringe on any characteristics protected by law.
In accordance with the Accessibility for Ontarians with Disabilities Act, 2005, and the Ontario Human Rights Code, Taro will provide accommodation throughout the recruitment and selection process to applicants with disabilities. If selected to participate in the recruitment and selection process, please inform Human Resources of the nature of accommodation(s) that you may require in respect of any materials or processes used to ensure your equal participation.
If you are interested in a career with Taro, we welcome you to apply to a posting listed under the Posting tab.In the event that you do not find an opportunity that aligns with your background and interests, feel free to submit a copy of your cover letter and resume to hr@taro.ca. Your information will remain in our recruitment database for 6 months.
Taro does not accept unsolicited resumes from recruiters or employment agencies. In the absence of a signed Services Agreement with an agency / recruiter, Taro will not consider any referrals or agree to payment of referral or recruitment fees. In the event a recruiter or an agency submits a resume or candidate without a previously signed agreement, Taro explicitly reserves the right to pursue and hire those candidate(s) without any financial obligation to the recruiter or agency.